Coaches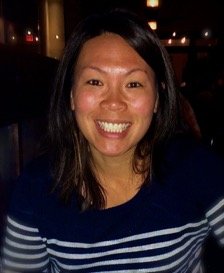 Chawwadee Rompothong is head coach of the Yale women's golf team. She is a Yale Trumbull College 2000 graduate, three-time All-Ivy golfer, and helped the Bulldogs win three Ivy League championship titles in her playing days. She earned All-Ivy honors in 1997, 1999 and 2000 and finished fourth at the Ivy League championships in both 1999 and 2000 and was sixth in 1997. Rompothong served as assistant coach for the Bulldogs in 2005 and proceeded to guide the Bulldogs to the Ivy League championship in her first season as head coach in 2006.
After Yale, Rompothong played professionally on the Futures Tour in 2001 and 2002. In 2003, she enrolled in the PGA Professional Golf Management Program and is currently in the process of becoming a PGA certified golf professional. She has worked as he second assistant professional at the Pinehurst Resort, home of the 1999 and 2005 men's U.S. Open, and as a teaching professional at Montammy Golf Club in Alpine, N.J. Her current teaching credentials include Titleist Performance Institute (TPI) certified Level 2 and US Kids certified. When not coaching, she teaches privately mentoring and training kids and adults both individually and in groups.
As coach of the Yale women's golf team, Rompothong has steered the Bulldogs to victories at the Ivy League championship in 2006 and 2011, as well as second-place finishes in 2009 and 2010. In recent years under Rompothong's leadership, the Bulldogs have put in several stellar performances, including wins at the 2010 Princeton Invitational, 2010 Yale Women's Intercollegiate, 2010 Harvard Invitational, 2010 Sacred Heart Invitational and 2011 William & Mary Spring Invitational. Under her leadership, the team started off the 2012-13 season with a victory at the Dartmouth Invitational and also claimed a win at the Brown Invitational.
Rompothong was named Ivy League Coach of the Year in its inaugural year in 2015.
Sarah Nguyen, M.D. is a board certified psychiatrist who received both Bachelor of Science in Neurobiology and Doctor of Medicine from the University of California, Irvine. She completed her adult psychiatry residency in New York and served as Chief Resident of the ER with additional fellowship training from Yale University School of Medicine. Her professional interests include medical education, healthcare and systems-based practices, and sports psychology with an emphasis on motivation, mindset, and performance anxiety and management. She has had extensive training with psychodynamic, cognitive behavioral therapy (CBT), and mindfulness approaches and often uses a combination of these techniques in her practice. Dr.Nguyen believes in a comprehensive approach to help players succeed not only in golf but also in their academic and professional lives. She has dedicated a large part of her time mentoring students and players and is currently full time faculty at University of Connecticut under the leadership of renowned psychiatrist, Dr. David Steffens. In her spare time, Dr.Nguyen is an avid runner, cyclist, golfer, outdoor enthusiast, and of course, Assistant Coach to the Yale Women's Golf Team!